Register now to receive these FREE recordings and to be notified about our next Plant Medicine Summit:
Gut-Brain Connection: How plant-based diet and spices can be used to sharpen the brain​ with Dr. Trupti Gokani
Sacred Plant Medicine of Indigenous North America with Dr. Lewis Mehl-Madrona
Click photo for more info

Michael Tierra

Darlene Starr

Nicole Telkes

Phyllis Hogan

Robin DiPasquale

Dr. Lakisha Jenkins

Dr. Kathren Murrell Stevenson

Mark Blumenthal

Rus Willis

Jess Starwood

K.P. Khalsa

Lupo Passero

James Bailey

Pamela Fischer

Lanny Kaufer

Dr. Zee Lo

Jifunza C. Wright M.D., M.P.H.

Pam Tarlow, PharmD

Mary Ayodele

Dr. Lewis Mehl-Madrona

Dr. Marc Halpern

Karma Tshetem

Kami McBride

Nicholas Schnell

Vickie Shufer, MS

Teresa Boardwine

Dr. Trupti Gokani

Nicholas Zemp

Virginia Ahearn, CPM

William Siff LAc

Olatokunboh Obasi

Sara Crow

Micah Nilsson
With Host: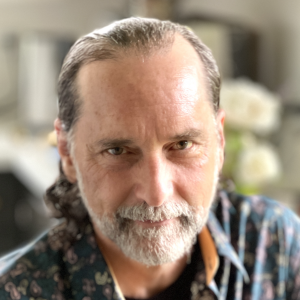 David Crow
L.Ac., Founder of Floracopeia
Did you know that the power to heal is within you... and all around you in the natural world?
Since the dawn of humanity, people in every corner of the planet have used what was immediately accessible to heal themselves — botanical treatments, healing tinctures, and medicinal remedies from the herbs, flowers, and other flora surrounding them.
To be sure, the advances of modern medicine are amazing... even miraculous. Our ability to treat ailments and cure diseases is an inspiring testament to what we're capable of.
However, as we've pursued the new frontier of science and discovery, we've distanced ourselves from the healing power of our environment, and with our deep biological and spiritual connection to nature and plants.
That's why we're excited about The Plant Medicine Summit series — a global gathering of leading botanical ecological experts, health practitioners, and inspiring educators who are sharing a unique synthesis of medicine, ecology, and spirituality that promises to transform your relationship with the natural world.
Whether you're new to herbal remedies, essential oils, and natural medicine, or a professional or clinician working with herbs, plants, energy, or the environment, you'll discover new practices and insights for making medicinal herbs, flowers, mushrooms, aromatic ceremonial plants, and essential oils your allies in healing and transformation.
The visionary speakers in this series bring to light the curative and evolutionary powers of specific medicinal plants — many of which you can grow in your own garden or neighborhood!
Nature: The Source for Our Wellbeing
Take a moment to consider our own Western story of creation... humans were nourished and healed by a completely sustainable oasis. This garden met all of our needs — physical, emotional, and spiritual. It's a beautiful and serene vision that's rooted in our actual history (and myth), where humans evolved in an organic partnership with nature. Living in right relationship with nature was and is imperative, not only for our survival, but for our ability to THRIVE.
Today, we have an opportunity to return to the unerring wisdom of the plant kingdom and deeply integrate it into every aspect of our lives.
Plants are wise and sacred allies. All they require is our curiosity and respect for them to reveal their secrets.
In exchange, they heal and restore our bodies, balance our emotions, revitalize our spirits, and awaken our consciousness to new realities.
They help remove toxins and address addictions, anxiety, and depression — and reconnect us with our life force and purpose on the planet.
In this enlightening summit, you'll discover that each plant, herb, and flower provides a unique pathway into a more profound relationship with your body, mind, and soul — and, in so doing, each opens up opportunities for greater wellbeing, clarity, and spiritual advancement.
Here's some of what our brilliant speakers are sharing with you...
| | |
| --- | --- |
| | K.P. Khalsa answers your most pressing questions about headaches (from tension to migraines) — and offer natural remedies for effective treatment and relief. |
| | Darlene Starr shares herbs you can travel with to help you stay healthy on the road — plus you'll discover herbs for headaches, nausea, sunburns, and more for your first-aid travel kit. |
| | Dr. Lewis Mehl-Madrona will reveal the origin stories of sacred plants — from sage to tobacco to bare root and lavender — and describe their practical medicinal uses. |
| | Dr. Trupti Gokani illuminates the ways in which a plant-based diet and spices can be used to sharpen your brain. |
| | Lupo Passero reveals the hidden language of plants and how you can communicate with flowers and other herbal allies to receive their healing wisdom. |
| | Nicholas Schnell walks you through specific plants that can transform sadness, grief, and depression — and deepen your connection with Spirit. |
| | Pam Fischer unlocks the secrets behind plants that can help you de-stress and re-balance your emotions — and shares three healing "treasures" in nature's pharmacy. |
| | Dr. Jifunza Wright introduces you to plant medicines used to assist you in self-care. |
| | Mark Blumenthal pulls back the curtain on the global botanical industry and shares details about what's being done to protect consumers from adulteration, counterfeiting, and fraud. |
| | With his 40 years of professional experience as a clinician, researcher, writer, and educator, David Crow brings a unique perspective and encompassing knowledge to each interview and presentation. He is a masterful interviewer, bringing out the best from each teacher for the benefit of his listeners. |
Discover the Personal, Professional & Planetary Benefits of Plant Medicine
The Plant Medicine Summit can be incredibly beneficial for ALL, whether you're intrigued by essential oils and Ayurveda or you're a practitioner of natural medicine and Chinese herbs. Every participant will deepen their knowledge of the healing and evolutionary benefits of botanical medicine.
You'll receive insights, practices, and teachings for experiencing the profound benefits of medicinal plants for your health, wellbeing, longevity, and spiritual transformation.
You'll find sessions and speakers that will inspire, educate, and empower you... experts you can trust! They wade through the misinformation and clearly lay out the best practices and reliable resources for this emergent field.
During this groundbreaking series, you'll discover:
Plants for lowering stress, plus 3 healing treasures in nature's pharmacy
Medicinal plants to transform sadness, grief, and depression — and deepen your connection with Spirit
The gut-brain connection and how a plant-based diet and medicinal spices can sharpen your mind
Key principles of Ayurvedic Herbalism in treating lung, breast, and prostate cancer

Natural remedies for effective treatment and relief of headaches — from tension to migraine

Ways to incorporate herbal teas, tinctures, and flower essences for relaxation and inspiration

The secret language of plants and how you can communicate with our wise biological "allies" for physical, emotional, and spiritual healing

The healing properties of different medicinal mushrooms — and how to easily prepare and apply them

One of the leading causes of many health conditions, plus 3 herbs to rebalance your limbic system

The fascinating alchemical process of "living preparations" of plants, which can support all levels of your being

Risks of using plant medicine with prescription drugs (not all interactions are safe)

The healing power of herbal medicine in mainstream healthcare and hospitals — with inspiring patient stories and breakthrough research
By understanding plants in a multidimensional way, you open up a deeper cosmological view and a more dynamic relationship with the life force of the universe. You cultivate more prana or chi. You harmonize your bodily systems. You may even heal wounds from your past.
Plus, you'll quickly see that working with medicinal plants can complement any existing practice and help you achieve greater fulfillment and success in life – for you and your clients.
You'll be in good hands with summit host David Crow, LAc., a pioneer who integrates insights and practices from diverse botanical medicine and spiritual traditions, ranging from Ayurveda to Chinese medicine to Buddhism.
To help you prepare for this summit, you'll receive instant access to these two free gifts when you register...
A self-care home herbal first aid kit in your garden
With Chanchal Cabrera MSc, FNIMH, RH(AHG)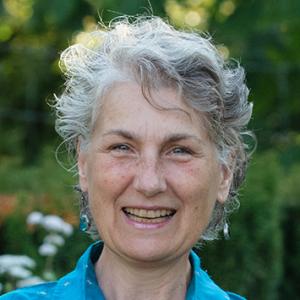 Join Chanchal Cabrera, medical herbalist, master gardener, and horticulture therapist, as she shares her wisdom on how to take control of your own health by growing the herbs you need. She shows you how to grow a personalized herb garden — including building the soil and choosing the plants. She offers advice about the size and color of plants that are most suited to your needs and the seasons, describing which plants to grow for health conditions such as immune disorders, sleep challenges, and digestion issues. And she discusses techniques for harvesting your herbs and keeping them safe.
During this practical and useful session, you'll discover:
Empowering tools & techniques to use immediately
How to use horticulture therapy — gardening and growing plants — to harvest herbs & process them into herbal medicines
Suggested combinations of herbs to grow for a range of concerns... from colds and flu to menopause, indigestion & insomnia
Adaptogens, Herbs for Strength, Stamina and Stress Relief
With David Winston RH(AHG)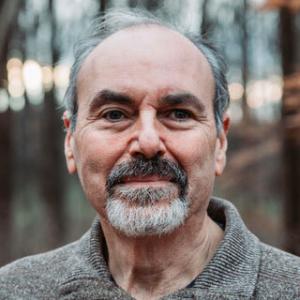 Join David Winston, clinical herbalist and ethnobotanist as he discusses adaptogens as the new wonder herbs, which are thought to be effective for treating a wide variety of conditions — increasing our strength and stamina and offering stress relief. He addresses questions such as: What makes an herb an adaptogen ? How can they be useful for improving your health? And what are the advantages and disadvantages of these herbs?
During the highly informative session, you'll discover:
What adaptogens are
How adaptogens work
Which adaptogens are the best for you
Here's what participants had to say about David Crow and last year's Plant Medicine Summit...
I loved the quality and amount of wonderful information that I was able to tap into during this summit. All the speakers were enthusiastic about their particular speciality, and shared some great knowledge. This is a wonderful way of learning lots about many aspects of health and healing.
– Sue, Sydney, Australia
Listening to these sessions gave me a sense of empowerment regarding my body's ability to meet the environmental challenges of our contemporary world, and to thrive, given the right support.
– Abigail Rotholz, Hilo, Hawaii
The caliber of guests uplifted me and gave me a community, as well as a language to aim for. Moreover, the spiritual ideals of health and connecting with plants re-oriented me. I can't thank David and Shift enough.
– B., San Diego, California
Not only did the interviews in this summit introduce me to educators and pioneers in herbal practices, it gave spark to the areas of knowledge that I am called to seek out further. Thank you, David Crow and The Shift Network, for making this series available to your followers!
– Tyann, Arvada, Colorado
The presenters were such giants in their herbal knowledge, and the depth of their experience with plants and authentic connection to the realms of plant spirit medicine and the natural kingdom.
– Shoshannah Born, Mount Shasta, California
This summit offered a high level of diversity of thought, belief, and practice in the field of plant medicine. The presentations were concise and informative. Thank you, David!
– Linda, Mount Pleasant, South Carolina
I found the knowledge, wisdom, and advice given by the panel was extremely valuable for the new paradigm shift occurring to living a healthier, happier life in "oneness" with Nature in all its forms. With gratitude.
– Louise Kitura, Edmonton, Canada
Co-Sponsors