Sign up now to receive these FREE recordings and to be notified about our next Plant Medicine Summit series:
How to Nourish Your Microbiome with Homemade Fermented Foods with Karen Wang Diggs
Creating a "Self-Empowerment Apothecary" with Teresa Boardwine
Featured Speakers:
(click photo to learn more)

Dr. Vasant Lad, BAM&S, MASc

David Winston RH (AHG)

Dr. Trupti Gokani

Karen Wang Diggs

don Oscar Miro-Quesada

Adriana Ayales

Mark Blumenthal

Dr. Gabrielle Francis

Dr. Marc Halpern

K.P. Khalsa

Patricia Kaminski

Teresa Boardwine

Chanchal Cabrera MSc, FNIMH, RH(AHG)

Dr. John Douillard, DC, CAP

Pamela Fischer

Dr. Sarat Addanki

Nashalla G. Nyinda, Menpa TMD

William Siff LAc

Dr. Jill Stansbury

Pam Tarlow, PharmD

Khulan Enkhtaivan

Christopher Hobbs, PhD, LAc

Mary Bove

Paul Bergner

Nicole Telkes

Benjamin Zappin, L.Ac.

Ingrid Bauer, MD

Tommy Priester

Kelsey Barrett
With Host: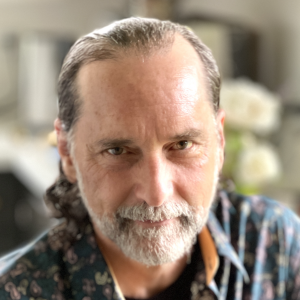 David Crow
L.Ac., Founder of Floracopeia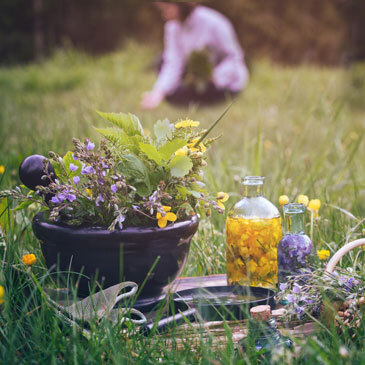 Never has it been more important and urgent to regenerate your body and build robust immunity than now, in the midst of our global health crisis.
Acquiring the right knowledge about plant allies, and how to source and prepare them, can be life-changing for you and your family.
To be sure, the advances of modern medicine are amazing, even miraculous. Our ability to treat ailments and cure diseases is an inspiring testament to what we're capable of.
And, some of the most simple and overlooked elements of our immediate natural environment also offer remarkable healing power…
Plants contain a myriad of compounds which can nourish, balance, and support immune function, thereby increasing your body's built-in resistance to disease.
Medicinal botanicals have a wide range of healing properties when properly applied. They can reverse inflammation, renew proper organ function, and tone the endocrine system, for starters. And, they can rebalance your emotions and provide you with clarity and enhanced vigor.
Furthermore, certain types of plant medicines can protect you from the negative effects of modern life — from toxic substances in the food supply, to high levels of electromagnetic radiation exposure, to chronic daily stressors, and more.
Finding a pathway specific to your needs can be daunting... and the information-saturated online space can be overwhelming...
… making it difficult to discern which products being advertised are verified and trustworthy, and the most impactful way to build your home pharmacy and choose which medicinal plants to grow or buy.
That's why we're excited to present the Plant Medicine for Modern Epidemics Summit series — a timely gathering of Ayurvedic and integrative medicine doctors, and botany and ecology experts. Each will share their multifaceted approaches to healing and renewing the body by allying with nature.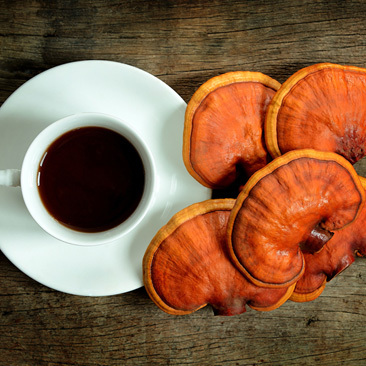 There are variable and conflicting messages and many unknown factors around how to stay safe and well during this time of the pandemic, which means many of us are living with a lot of fear and anxiety.
When operating in a state of constant fear, a number of stress hormones are amplified and secreted into the blood. Over time, these can negatively affect your health, causing a host of maladies, from panic and anxiety... to rage and depression... to digestive problems and physiological breakdowns.
This series will help you clear the extraneous noise and anxiety-soaked information surrounding public health — empowering you with expert-level, practical, and responsible insights into the best plant medicine and natural health strategies for your needs.
Create Your Own Healing Kitchen and Natural Medicine Cabinet
Living in right relationship with nature has always been imperative, not only for our survival, but for our ability to THRIVE.
Throughout this series, you'll gain an understanding of the different herbal preparations available for immune support for all ages — from infancy to senior years — and receive timeless knowledge on how prior generations combatted novel illnesses with help from their own gardens.
Here's some of what some of our celebrated speakers will be sharing with you
| | |
| --- | --- |
| | With K.P. Khalsa you'll learn the role of viral action in chronic fatigue syndrome (CFS), find out the appropriate tests for these viruses, and hear about several effective treatments. |
| | Karen Wang Diggs will illuminate the synergy between our gut microbiome and wellbeing, and why bacteria is your ally in boosting immunity, cognitive function, and energy. |
| | Rainforest herbalist Adriana Ayales will share an immersion on the powers of the pineal gland — along with herbs known to awaken lucid dreaming, tone the organs of perception, and awaken the subconscious mind. |
| | Join legendary Ayurvedic physician Dr. Vasant Lad as he illuminates the nature of prana — including the functions of the "prana body," and how to care for it. |
| | don Oscar Miro-Quesada will reveal how the sacred use of entheogenic plant allies like the San Pedro cactus can strengthen your overall immunity to modern viral pandemics. |
| | Explore new science combined with an ancient understanding of the connection between the human microbiome and the immune system, and discover your unique fingerprint of health to prepare for modern epidemics with Dr. Trupti Gokani. |
| | Dr. Marc Halpern will explore ways to keep your immune system strong through an Ayurvedic diet and lifestyle — supplying you with key herbs to build your immunity and protect your respiratory system. |
| | David Winston debunks the common misconception that Kava or any one herb is the anxiety herb, sharing a rigorous understanding of which practices and supplements are beneficial for the chronically anxious. |
| | Mark Blumenthal will convey the most current information on quality control of popular immune-boosting herbs, and how the medicinal potency of northern hemisphere herbs is changing in response to global warming. |
| | Join Patricia Kaminski as she transmits important information on flower essence therapy — a tradition founded by Dr. Edward Bach, who addressed the suffering of patients during the 1918 influenza pandemic. |
| | And much more! |
Discover the Personal, Professional & Planetary Benefits of Plant Medicine
The Plant Medicine for Modern Epidemics Summit series can be incredibly beneficial for ALL.
You'll receive guidance on how to assess and discuss a variety of medicines with your loved ones, patients, clinicians, and colleagues… and you'll learn simple recipes to include healthy herbs in your diet — from salad dressings to immune support soups and homemade elderberry syrup.
In this groundbreaking series, you'll discover:
How to use ancient wisdom to approach modern epidemics
The practical application of herbs for teas, tinctures, poultices, and salves for common health concerns
How ancient Tibetan Medicine texts contain predictions and recipes for "the future degenerate times," when environmental degradation and imbalance would rein
Ways to maintain personal immunity, a resilient nervous system, and overall homeostasis using common herbs and spices
The 4 methods of disease treatment in Tibetan Medicine
Mongolian botanical medicine and herbs — specifically indicated for infections of the urinary tract, respiratory system, intestines, and skin
How adaptogens and alterative herbs can be used by everyone to reduce susceptibility to infections
Methods for creating a home apothecary for first aid and emergency preparedness
How to forage for and prepare antiviral herbs and medicinal mushrooms
A practical view on the prevention of respiratory infections
How flower essence therapy differs from pharmaceutical and psychiatric medication
And much more!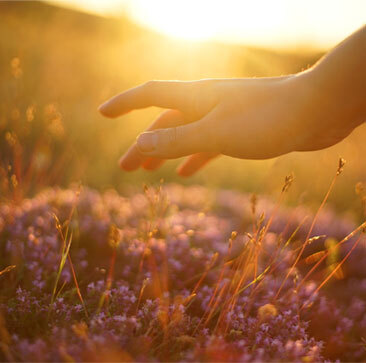 In this timely and salient event, you'll learn from hard-to-find traditional medicine experts all in one place — and discover the most comprehensive expert support on naturally dealing with this modern pandemic… as well as to equip yourself with essential ways to protect your body and help it be stubbornly resistant to illness.
Plus, you'll quickly see that working with medicinal plants can complement any existing practice and help you achieve greater fulfillment and success in life — for you and your clients.
You'll be in good hands with series host David Crow, LAc, a pioneer who integrates insights and practices from diverse botanical medicine and spiritual traditions, ranging from Ayurveda to Chinese medicine to Buddhism.
Here's what participants had to say about David and previous years' Plant Medicine Summits…
"I learned an astonishing amount during the Plant Medicine Summit…"
What an incredible range of diversity in speakers — I could not have been exposed to them any other way! Thanks. David Crow and Shift Network!!
— Nadia, Vancouver, British Columbia
"David Crow is a cornucopia of wisdom himself, so he is a phenomenal choice for a host."
The intention and preparation of this annual summit is relevant, up-to-date, and easily palatable, and the subjects are crucially important.
— My Eye Imagery, Front Royal, Virginia
"I was absolutely blown-away by the speakers. The whole summit was amazing."
I find that in the alternative medicine arena that there can be a lot of people who are in it to just make money, which has made me hesitant to commit to being an herbalist. My first talk was Darlene Starr (she did not disappoint). Long story short, she hooked me in and I'm sad it's over and that I've only been introduced now when it's already in its fourth year! Thank you for making this information available and doing such amazing work.
— Courtney Lynn, Edmonton, Canada
"… a sense of empowerment regarding my body's ability to meet the environmental challenges…"
Listening to these sessions gave me a sense of empowerment regarding my body's ability to meet the environmental challenges of our contemporary world, and to thrive, given the right support.
— Abigail Rotholz, Hilo, Hawaii
"… a high level of diversity of thought, belief, and practice in the field of plant medicine."
This summit offered a high level of diversity of thought, belief, and practice in the field of plant medicine. The presentations were concise and informative. Thank you, David!
— Linda, Mount Pleasant, South Carolina
Co-Sponsors