Sign up now to receive these FREE recordings and to be notified about our next Plant Medicine Summit series:
Concepts of Spiritual Healing From a Maya Shaman with Rosita Arvigo
Analgesia, the Search for Effective Pain Relief - Botanical and Nutritional Protocols with David Winston
Featured Speakers:
(click photo to learn more)

Rosita Arvigo

David Winston RH (AHG)

Dr. Trupti Gokani

K. P. Khalsa

Kami McBride

Sarita Shrestha, MD, BAMS

Christopher Hobbs, PhD, LAc

Dr. Eshe Faizah

Xochitl Kusikuy Ashe

Arjun Das

Katie Silcox

David Kiefer, MD

Margi Flint

Thomas Easley RH (AHG)

Chanchal Cabrera MSc, FNIMH, RH(AHG)

Lucy Jones MA (Oxon) MSc MURHP

Robbie Hanna Anderman

Maryam Hasnaa At-Tauhidi

Bevin Clare

Mary Ayodele

Julia Graves

Shayne Case

Nashalla G. Nyinda, Menpa TMD

jim mcdonald

Elisabeth Brooke

Dr. William Morris

Dr. Jill Stansbury

Elise Higley

Greta de la Montagne

Jeff Higley

Sue Sierralupe

Phyllis D. Light
With Hosts: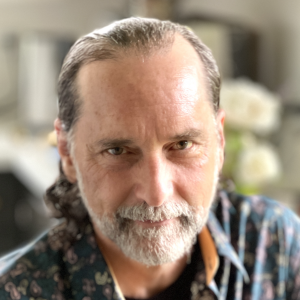 David Crow
Herbalist, Author, Educator & Founder of Floracopeia Aromatic Treasures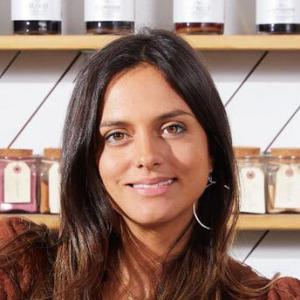 Adriana Ayales
Herbalist, Writer & Founder of Anima Mundi Herbals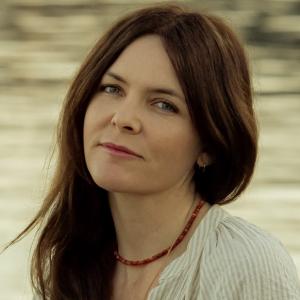 Kelsey Barrett
Herbalist, Writer & Co-Director of Scarlet Sage School of Traditional Healing Arts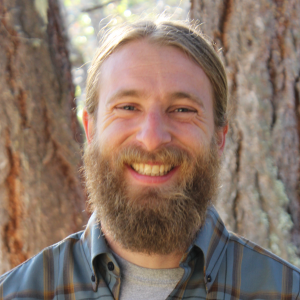 Sajah Popham
Herbalist, author of Evolutionary Herbalism & founder of the School of Evolutionary Herbalism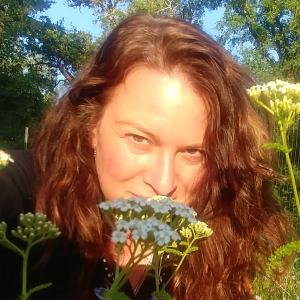 Nicole Telkes
Herbalist, Director of the Wildflower School of Botanical Medicine & Co-Founder of Moonflower Herbfest
The human body is designed to be in a relationship with plants. Our digestive tract is designed to consume plants. Our physiology is designed to combust the energy of the sun by extracting it from plants. Our primary biological relationship is with plants.
— David Crow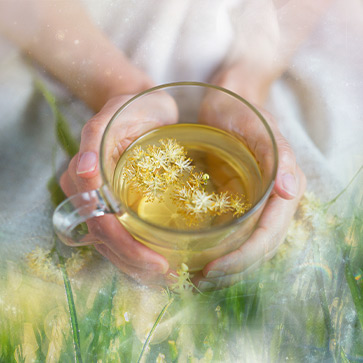 The natural world holds a multitude of secrets for healing the body, mind, spirit, and planet.
Would you like to develop the power to more easily care for yourself, while remaining in spiritual communion with the natural world around you?
With the proper guides leading you through the latest botanical medicine discoveries, you can apply this wisdom for immune repair, neural and cognitive support, and spiritual enlightenment.
Would you like to benefit from up-to-date research on how plant allies can help you navigate specific present and future challenges?
We're living in a pivotal time for deepening our approaches to wellness and healing. Traditional wisdom on how our plant allies help our bodily systems is being supported by scientific evidence of how botanical medicines work. Established botanical medicine experts have energized a new generation of healers and educators who are eager to help people integrate clinical practices with individual self-care routines.
Plant medicine has been shaped by ancient traditions from around the world — and our ancestors' antidotes are influencing the future of how we can treat and heal diseases, digestive problems, anxiety, depression, and even approach pandemics. What we've learned about botanical rituals and remedies from Mayan, Ayurvedic, and Tibetan healers, for example, gives us a roadmap for preventing and managing future ailments.
We're excited to present The Future of Plant Medicine Summit series at a time of global awakening to the importance of holistic approaches to disease, emotional distress, and planetary healing. This esteemed collection of Ayurvedic and integrative medical doctors and pharmacists, herbalists, researchers, educators, and healers are shaping the future of herbal medicine.
You'll be receiving support not only from revered Shift Network faculty, but also from the next generation of visionaries in the plant medicine movement, all of whom can help you understand the practicalities of creating an individualized botanical medicine treatment plan.
Over the course of an enlightening week featuring the very latest in plant medicine research, you'll deepen your understanding of the role of specific herbs in common health concerns — such as herbs used in Ayurveda for every stage of life, nervine tonic herbs for protection against stress, and herbs for managing headaches naturally, among other valuable applications. Plus, you'll gain the framework for how to speak with your medical doctors about herbal medicines, and for implementing your own self-care practices for these challenging times.
You'll have access to a level of spiritual healing unavailable with allopathic medicine. You'll explore myriad rituals, passed down through generations, that connect you to your plant allies through a deep journey of the soul and the subconscious.
Nurture the Roots of Resilience in Your Kitchen or Garden
When we map the supportive elements of our plant allies to specific bodily systems, we can realign our internal networks and discover emotional freedom. We have an opportunity to heal with our planet while reinvigorating our physical and spiritual immune systems.
As we search for treatment plans that support us through aging, the pandemic, and individual imbalances, a connection to the wonders of the botanical world can ground us, support us, and strengthen our reserves.
And, as the speakers in The Future of Planet Medicine Summit series offer world-class expertise on a range of critical topics, you'll have access to their support — and the support of a global plant medicine community — through the chat box feature. Ask your pressing questions live, and receive guidance from leaders in the herbal medicine movement.
Here's some of what some of our celebrated speakers will be sharing with you…
| | |
| --- | --- |
| | Learn how grief and fear are treated within Mayan medicine with Rosita Arvigo, founder of the Arvigo Techniques of Maya Abdominal Therapy®. |
| | Understand how specific herbs and herbal formulas can relieve certain types of pain with herbalist and ethnobotanist David Winston. |
| | Dr. Trupti Gokani shows you how to align your "three brains" — an ancient concept backed by modern research — to improve your health and relationships. |
| | Take your self-care to the next level with Kami McBride's herbal healing tools that support your body, mind, and spirit during these rapidly changing times. |
| | Receive valuable practices to enhance your health and wellbeing during life transitions with Sarita Shrestha, MD. |
| | Learn about the challenges and opportunities of applying traditional Indian medicine in remote areas of the planet from Arjun Das, Ayurvedic practitioner and panchakarma specialist. |
| | Explore effective treatment options to stop, prevent, and possibly permanently eradicate headaches with renowned holistic medicine expert K.P. Khalsa. |
| | Receive empowering wisdom about healing and protecting your womb from Dr. Eshe Faizah. |
| | And much more! |
Feel the Support of Plant Allies on Your Wellness Journey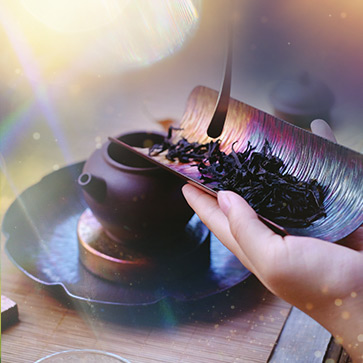 Having a strong foundation in plant medicine affects not only your wellness, but also the wellness of the people, plants, and trees around you.
The Future of Plant Medicine Summit series is a unique opportunity to understand how to best care for yourself — by treating your headaches, soothing your vagus nerve, activating your higher spiritual potential, and a myriad of other applications. It's also, by extension, a map for how to care for your support system — by building resilient garden apothecaries and merging patient-centered care with herbalism.
In this illuminating series, you'll discover:
Three critical herbal remedies that restore and rebuild the nervous system gently and safely
The healing properties of plant "slime," or mucilage, and how to safely use it as medicine
How to improve herbal formulation precision for your body typology based upon traditional Tibetan medicine
How global spice markets can transform the future of healthcare by offering powering therapeutics for some of the most difficult illnesses
How to maintain and protect garden apothecaries given current weather extremes
The art of preparing fresh pine needles, twigs, and bark for a daily tea that provides a plethora of vitamins — C, A, K, and B, plus other essential nutrients
Powerful spiritual herbs and plants that have been used for millennia to activate higher awareness, intuitive abilities, and deep healing
Plant medicine from the Ayurvedic and Western pharmacopeia that supports releasing nervous system patterns, increasing resiliency, and tonifying the vagus nerve
The significant environmental benefits and high-quality vibrant medicines generated by self-sufficient herbalism
The future of healing through herbs and astrology, including medical research supporting astrological considerations
The roots of herbal energetics and how they have been represented in Western herbal traditions
How to adapt the trauma-informed, patient-centered care model to an herbalist's practice
And much more!
In this timely and salient series, you'll learn from more than three dozen respected botanical medicine experts all in one place — and discover the most comprehensive, up-to-date expert support for naturally dealing with pressing personal and environmental challenges.
Plus, you'll discover that working with medicinal plants can complement any existing practice and help you achieve greater fulfillment and success in life — for you and your clients.
You'll be in good hands with our co-hosts, who represent the dynamic present and future of plant medicine:
David Crow, LAc, herbal pioneer who integrates insights and practices from diverse botanical medicine and spiritual traditions, ranging from Ayurveda to Chinese medicine to Buddhism
Adriana Ayales, herbalist, writer, and founder of Anima Mundi Herbals
Kelsey Barrett, herbalist, writer, and co-director of Scarlet Sage School of Traditional Healing Arts
Sajah Popham, herbalist, author of Evolutionary Herbalism, and founder of the School of Evolutionary Herbalism
Nicole Telkes, herbalist, director of the Wildflower School of Botanical Medicine, and co-founder of Moonflower Herbfest
Here's what participants had to say about previous years' plant medicine summits…
"Always a wealth of information, excellent presentations across a wide array of subjects, super learning experience."
Always a wealth of information, excellent presentations across a wide array of subjects, super learning experience. This is my third [summit] that I have attended and there's always something new to learn. This year was especially challenging with the pandemic — such great information on techniques, herbs, and things we can do to help ourselves and others navigate through this awful virus and the aftermath.
— Denise Flinchbaugh, Elizabeth, Colorado
"My first time at this summit, I really enjoyed learning from these huge masters."
My first time at this summit, I really enjoyed learning from these huge masters. The choice of topics and speakers was outstanding; the information very clear and accessible.
— Silvina, Córdoba, Argentina
"I thought I would learn about the use of herbs but what I got is something much more meaningful than that."
I'm so grateful for all the effort in putting this together. I got so much out of the summit. I love the holistic approach overall. I thought I would learn about the use of herbs but what I got is something much more meaningful than that. Thank you for helping me to strengthen my connection with nature.
— Astrid Mendez, Australia
"A terrific learning opportunity!"
A terrific learning opportunity! Given the impressive lineup of speakers and their respective areas of expertise, this event provides a chance to hear from teachers, practitioners, specialists, physicians, researchers… who have hundreds of years of combined experience.
— L. Stewart
"The positive energy and enlightened information came during a much needed time in history."
Wonderful, it is always refreshing to remember how connected to the earth and each other we are. The positive energy and enlightened information came during a much needed time in history. Thank you to everyone involved.
— Colleen Desimone
"I learned a lot about healing with plants on all levels of my being."
I'm very grateful for all the generous sharing! As I listen to your talks, I can feel your love and respect for plants and you convey a wealth of practical, useful, and inspiring information. I learned a lot about healing with plants on all levels of my being. Kudos and profound thanks!
— Swann, Puerto Rico
"Thank you for valuable support to our vital physical-spiritual immune systems during these very vulnerable times of COVID-19 and beyond."
I have training in plant medicine, so I was deeply impressed with the speakers' backgrounds and clinical practices. I also gained NEW needed insights and information for key powerful herbs and preparations that make it easier and more affordable to integrate familiar favorites — plus new "plant friends and allies" into our daily routine. Thank you for valuable support to our vital physical-spiritual immune systems during these very vulnerable times of COVID-19 and beyond.
— Geri, Mendocino, California
"I am thrilled with what I have learned and can't wait to start putting [it] into use."
This program was beautifully curated, as was each class. There was a broad range of information and herbs for both strengthening the immune system as well as specific herbs for specific health concerns and even for different types of stress and fatigue. I am thrilled with what I have learned and can't wait to start putting [it] into use.
— Michele van Kooijk, Miami, Florida
"The different perspectives and clinical experiences of the presenters made for a rich, practical learning experience."
The range and depth of the sessions was excellent. The different perspectives and clinical experiences of the presenters made for a rich, practical learning experience. I have already put into practice several herbal remedies for myself and members of my family.
— Ann Snook Bacalar, Quintana Roo, Mexico
"... being able to see/listen to these amazing presenters helped lift my brain fog and my spirits!"
The wealth of plant knowledge that was shared here is just unbelievable! I'm so grateful this was offered for free. I can't sing enough praises for the organizers and presenters! Thank you so much! I live in an area where our power and internet goes out a lot, and the 48-hour free video/audio was an amazing blessing! We have been stuck away from everything for months and being able to see/listen to these amazing presenters helped lift my brain fog and my spirits! I have been very unmotivated to do much of anything, and now I am happily motivated to get back into my plants and my herbal shaman work. I can't thank you all enough!
— Tara Veraguas, Panama
Co-Sponsors