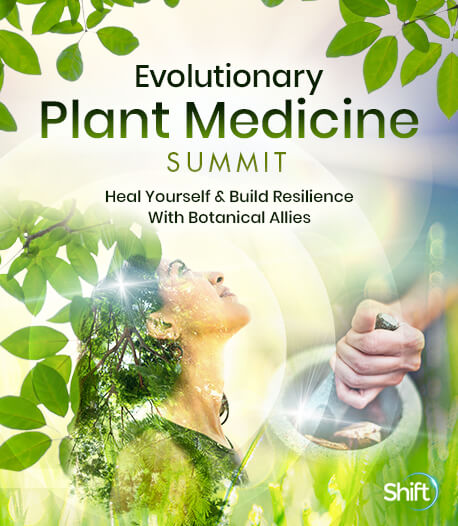 Program & Replays
The Psychedelic Renaissance: Sacred Teacher Plants and the Rise of New Earth Culture
Broadcast on September 26, 2022
With Robin Flynn MA
Hosted by Emma Farrell
The psychedelic renaissance is in full swing, with the potential to catalyze profound personal and collective transformation. Ceremonial communion with the sacred teacher plants plays a critical role in conscious evolution and the rise of New Earth Culture. Each plant is an emissary of Gaian love, here to help us to heal and awaken from the illusions of separation and the crises of disconnection, by reclaiming our power to create the more beautiful world our hearts know is possible. Join Robin Flynn, MA, in this fascinating discovery.
In this session, you'll discover:
Each plant is an emissary of Gaian love here to help us to heal and awaken
Means, discernment, and personal responsibility are absolute necessities to have a successful journey with these plants
Reverence, sacred reciprocity, compassion, kindness, and love are the hallmark of any truly healing ceremony
The opinions expressed here are those of the author/presenter and are not representative of Shift Network employees, customers, or other presenters.
Love this Speaker and What They Have to Say?
It can be yours to keep... forever.
Get lifetime access to the summit and bonus material by upgrading now!
UPGRADE HERE
Robin Flynn MA
New Earth Visionary & Kamaska Curandera, CoFounder of The Way of Sovereignty
Robin Flynn is a Kamasqa curandera, plant spirit medicine ceremonialist, new Earth mystic, visionary creatrix, fine artist, and sanctioned teacher of the Pachakuti Mesa tradition. As a ceremonial practitioner, Robin offers true and lasting experiences of healing and awakening through Earth-honoring reverence, transformational art, shamanic wisdom, trauma-informed ecopsychology, and the power of personal sovereignty.  Robin is bridging ancient cross-cultural shamanic wisdom, transformational art, quantum healing modalities, and Kamaska curanderismo within the dynamic evolutionary waves of the emergent global psychedelic renaissance. Her syncretic and integral approach empowers each individual to become the "shaman" of their own healing and awakening journey.
She holds a bachelor's degree in ecopsychology and environmental studies from Naropa University, and a master's degree in good and sustainable communities. Her thesis Entheogenic Soul Evolutions: An Exploration of the Ceremonial Use of Ayahuasca and Huachuma by Westerners, was completed on her first trip to Peru in 2006. Since that time she has been mentored by beloved elders and generous wisdom keepers from South and North America in the art of ceremony. She is exceptionally well trained, and has participated in and led well over 1,000 ceremonies. She has seen firsthand the incredible light and staggering shadow of the psychedelic and ceremonial realm. From this first-hand experience, Robin co-created (with her husband Darcy Kopas) the resource and empowerment based model of healing, which bridges Earth-honoring wisdom and therapeutic ethics. She is the co-founder of Star River Sanctuary and The Way of Sovereignty. She teaches online and offers international transformational healing retreats.