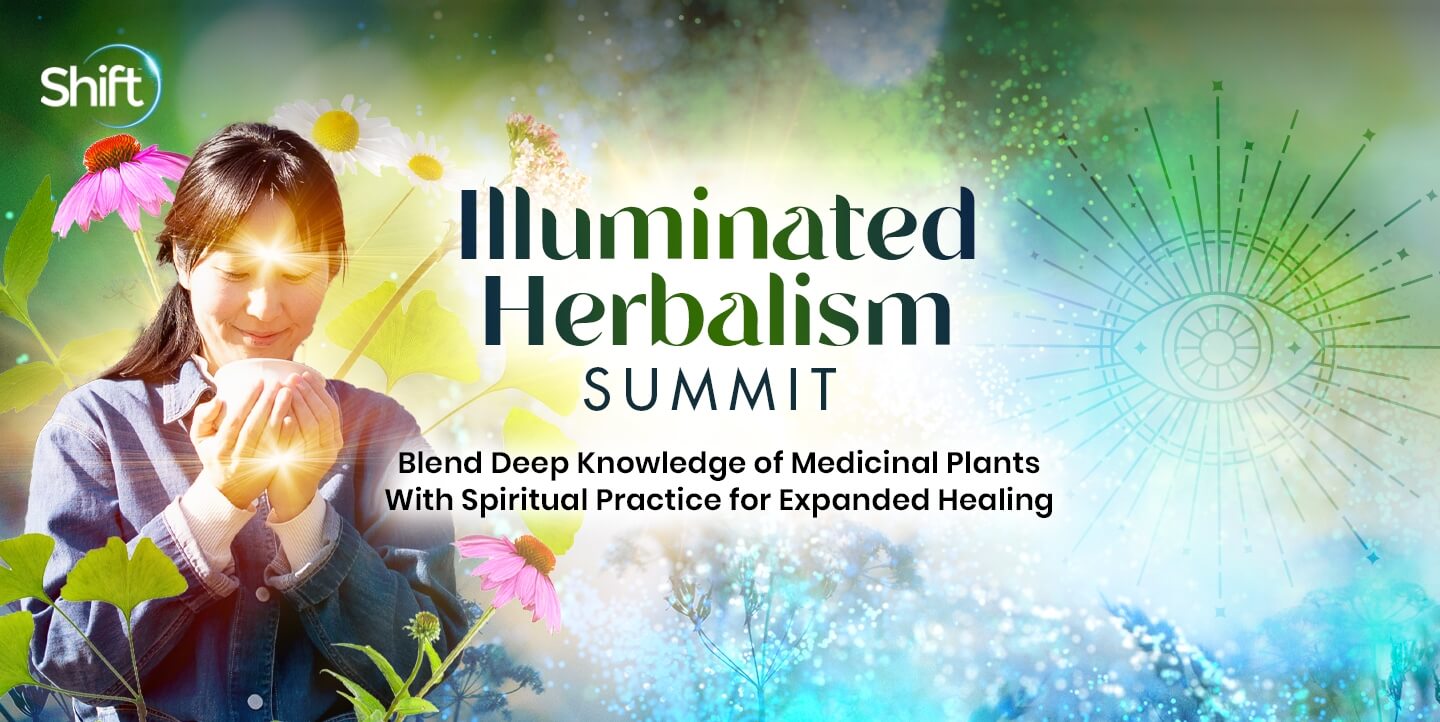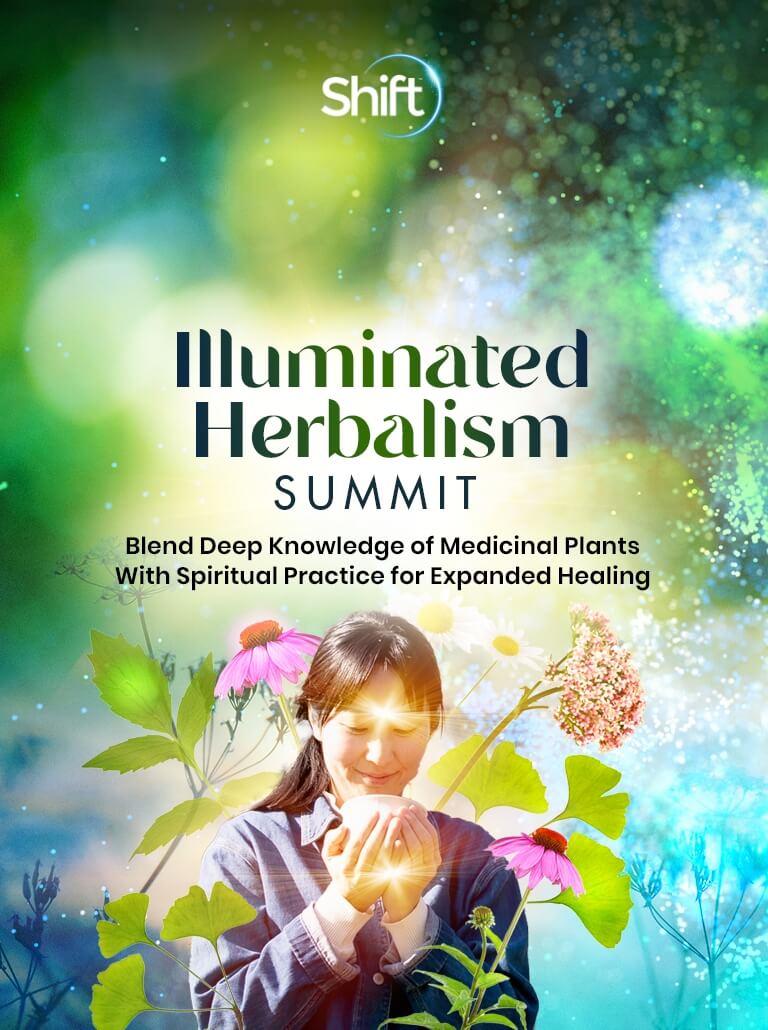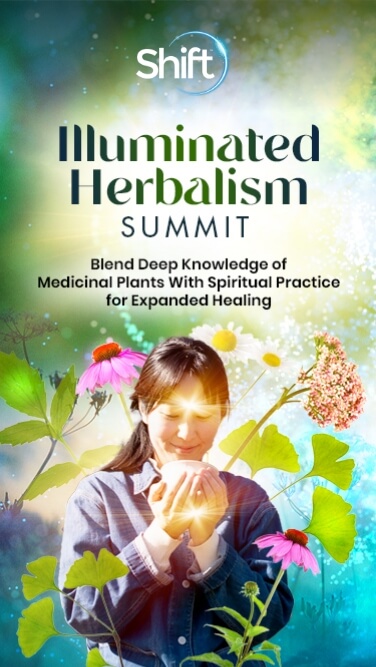 Thank You for Registering!
The live event is over. However, we've sent you two recordings from this amazing summit — for FREE!
Here's What You'll Receive WITH YOUR UPGRADE:
The Illuminated Herbalism Wisdom Collection 2023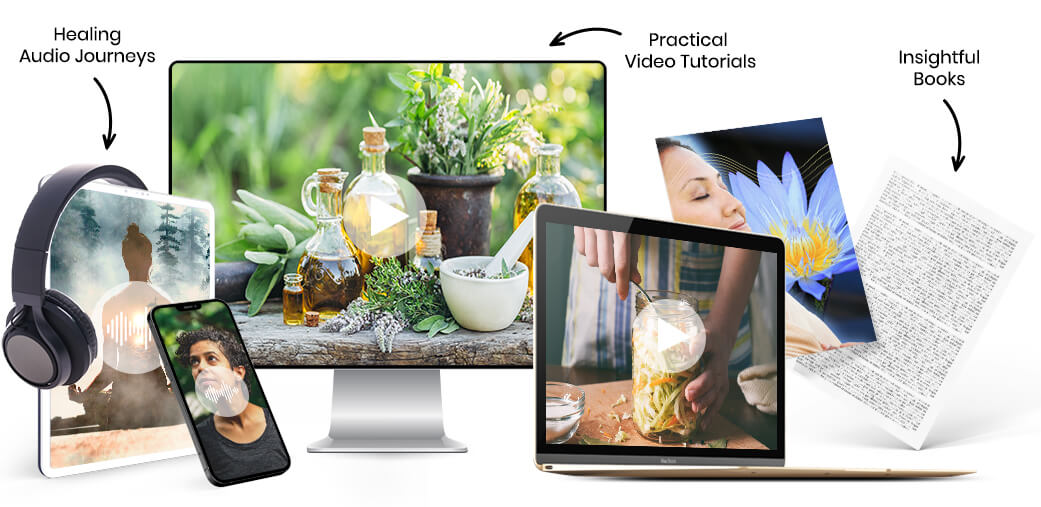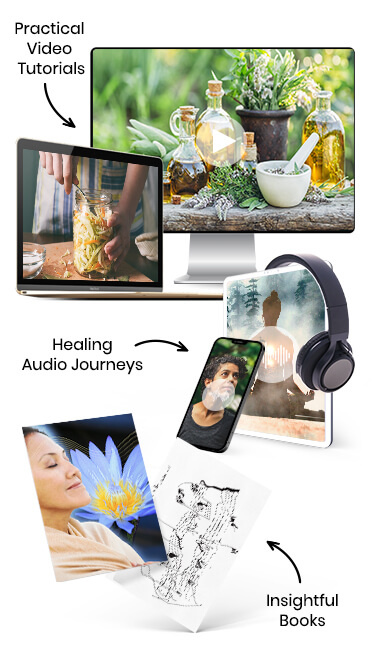 Unlock access to practical, hands-on, clinical-level DIY self-care tools you can apply right now only available in the Illuminated Herbalism Wisdom Collection 2023​.
*NOTE: Professional-Track sessions offered separately.
Plus when you upgrade your summit experience for only $247, you'll receive INSTANT (after broadcast) and ongoing access to:
| | |
| --- | --- |
| | Streaming Videos of general sessions in the Illuminated Herbalism Summit — watch on any connected device (GENERAL sessions only… PROFESSIONAL-TRACK sessions are available with the additional purchase of the Herbal Practitioners Library.) |
| | Audio Recordings of general sessions in the Illuminated Herbalism Summit — listen on any connected device (GENERAL sessions only… PROFESSIONAL-TRACK sessions are available with the additional purchase of the Herbal Practitioners Library.) |
| | PDF Transcripts of general sessions in the Illuminated Herbalism Summit— to refer back to, follow directions, take notes, highlight, and search for keywords (GENERAL sessions only… PROFESSIONAL-TRACK sessions are available with the additional purchase of the Herbal Practitioners Library.) |
| | Your BONUS PACKAGE of NINETEEN bonuses contains 2 exclusive 75-minute master practicums, popular Shift course samplers, audio books, meditations, and supplemental tools that will guide you deeper into your practice (already a $500.00 value!) |
Package Value: $500
NOW ONLY:
$247


You'll receive INSTANT ACCESS to these BONUSES when you act NOW: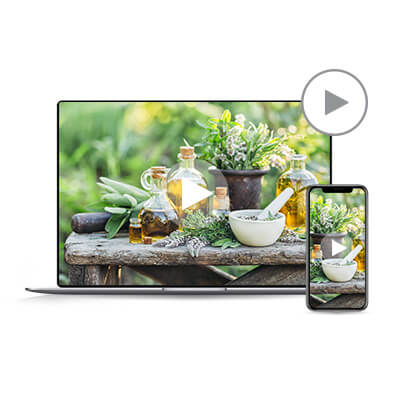 The Art of Herbal Medicine Making
A 75-Minute Exclusive Master Practicum With Robin Rose Bennett
Robin Rose Bennett shares artful ways to prepare effective herbal remedies using common fresh and dried herbs. Learn about preparations that use water, alcohol, or oil. Also, discover the gifts offered by the herbs, and why it's important to learn about them and use them in your daily life.
Robin will demonstrate herbal preparations including:
An infusion (the most important preparation) using dried herbs
An infused vinegar (the second most important preparation) using fresh herbs
A tincture using dried herbs
A tincture using fresh herbs
How to prepare an herbal smoke blend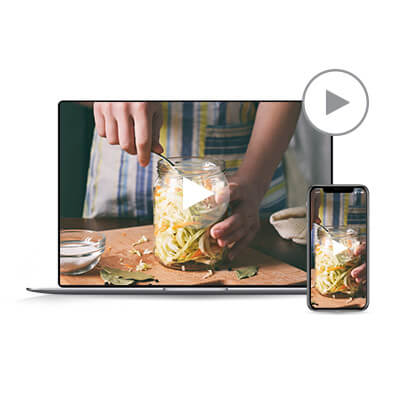 How to Make Fermented Foods to Nourish Your Gut Microbiome for Health and Enlightenment
A 1.3 Hour Exclusive Master Practicum With Karen Wang Diggs
In this presentation by Karen Wang Diggs, you'll learn how to make sauerkraut, pickles, and water kefir — cultured foods that are scientifically proven to boost your immunity, cognitive function, and gut health. In addition, you'll see that adding live-cultured foods into your diet will also help elevate your spiritual practice, as you tap into the incredible power of unseen beneficial microbes.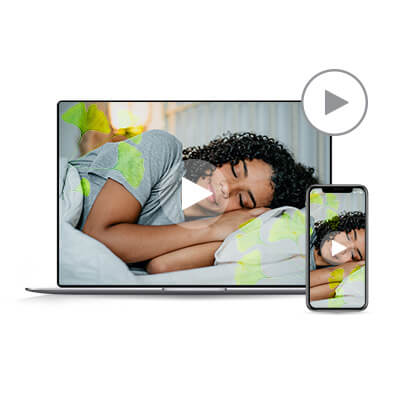 Treating Sleep Disorders With Natural Remedies
A Video Teaching With K.P. Khalsa
Discover natural methods to deal with sleep problems — including apnea, snoring, and waking in the night. Ongoing sleep deficiencies are linked to an increased risk of heart disease, kidney disease, high blood pressure, diabetes, and stroke. You'll review many existing and emerging sleep remedies, including glycine, ginkgo, magnolia, niacin, eleuthero, several amino acids, and remedies from Ayurveda and Chinese medicine.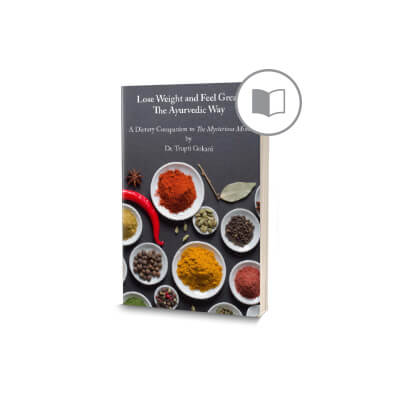 Lose Weight and Feel Great Ayurvedic Cookbook
A 48-Page Ebook From Dr. Trupti Gokani
Discover how to realign and balance your mind-body-digestive state by using the wisdom of ancient Ayurvedic medicine to heal you from the inside out. In this very easy-to-use cookbook developed for her patients, Dr. Trupti Gokani shares an overview of modern diets — and insightfully explains how to eat according to your ayurvedic mind-body (dosha) type. You'll learn how to use spices and prepare foods so you can naturally feel great, while shedding excess weight that may be leading to negative health issues.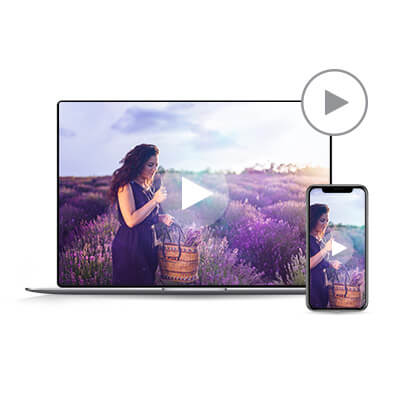 Connecting to Plant Allies Through Flower Essences
A Video Teaching With Dr. Elizabeth Guthrie
In this 60-minute session, Dr. Elizabeth Guthrie guides you through myriad ways that flower essences can help you connect more deeply to your personal plant allies. Included is a discussion of several Bach flower essences, instructions on creating your own essence, journaling prompts, and a 20-minute guided visualization. Spend an hour in creative exploration, and find the floral companions that will enrich your life and support your journey! This bonus also includes an 11-page eguide.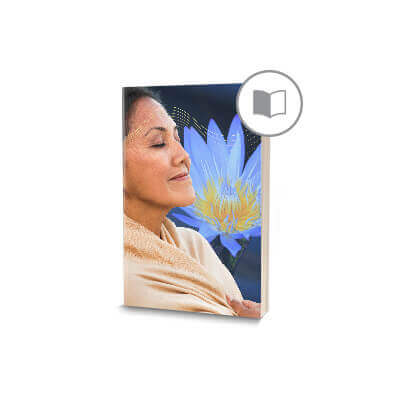 Blue Lotus Mystique: Rituals to Heal the Wounds of the Heart
An 18-Page Eguide From Marie Mbouni, MD
In this bonus you'll discover that the blue lotus (Nymphaea caerulea) is considered to be a sacred plant in various spiritual and healing practices. As you engage in sacred rituals with the blue lotus and allow yourself to be open to the heart-healing, soothing energy and symbolism of the plant, you'll cultivate an atmosphere of reverence, mindfulness, and self-care — deepening the impact of the ritual and facilitating heart healing.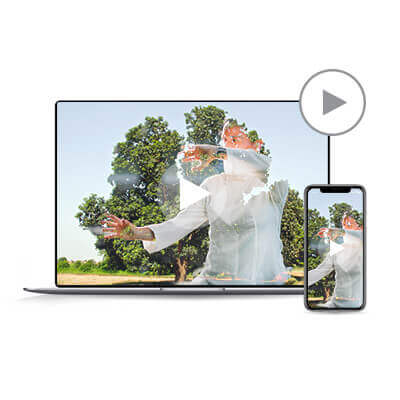 Mango Tree Wisdom
A Video Training With Daisy Lee
Join Daisy Lee, founder and principal teacher of Radiant Lotus Qigong, in communion with a beautiful mango tree in her backyard. Daisy shares the wisdom offered by the tree — lessons in rootedness, resilience, and sacred reciprocity. In this video, Daisy guides you in a moving meditation that you may wish to engage in with a special tree in your yard or neighborhood.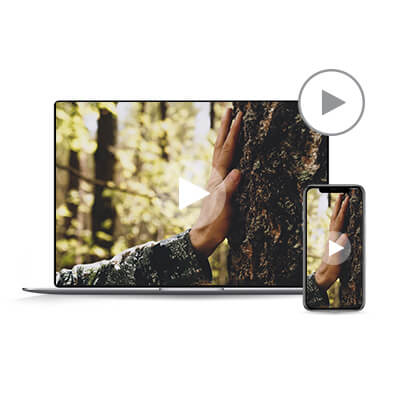 How to Listen to a Plant
A Video Teaching With Robin Rose Bennett
Meet Robin Rose Bennett's first ally, the elder tree, and discover how to introduce yourself to a tree, approach a tree for medicine, and harvest the medicine ethically and consciously. You'll explore her magical techniques for receiving what a tree wants to give you — in ways that you can feel on a deep level.
Plant Spirit Immersion Bundle
A Package of Tools From Emma Farrell
In this unique bonus, you'll receive two powerful tools to assist you in communing with plants to heal and transform. The "Walking Nature Meditation" video will help you discover which plants have a healing message specifically for you. The "Plant Spirit Essence Recipe" audio describes how to formulate a vibrational remedy to access the consciousness and spirit of the plant. This is especially helpful for plants that are out of season, or for toxic and inedible plants.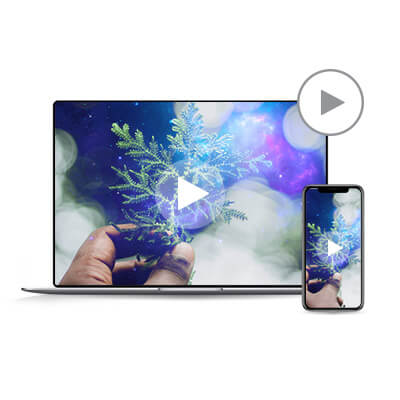 Piuray: The Power of Communion With Our Sacred Plant Spirits
A Video Teaching With Puma Fredy Quispe Singona
In this heart-rich teaching, Puma Fredy Quispe Singona explains what it means to become one with the sacred ancestral medicine of plant spirits. Each plant has its own unique mission, and through Puma's wisdom and experience, the plants have revealed the most important steps you need to take in order to create your own powerful communion with these ancestral medicines. In modern times, many ceremonies are missing some of these key components, but with Puma's wise guidance, you can be sure to commune with plant spirit medicine to honor your highest intentions.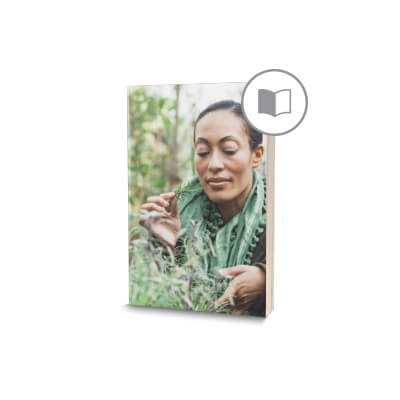 How to Move Like a Gardener
2 Ebook Chapters From Deb Soule
This 104-page introduction offers the student a glimpse as to how the healing power of plants begins with the spirit of the plant. When you fully offer your gratitude to the plants, you create a spiritual connection to the earth. This book, in its entirety, is everything you want in a book about gardening, including good, solid practical advice, sacred connection — and it's visually beautiful too.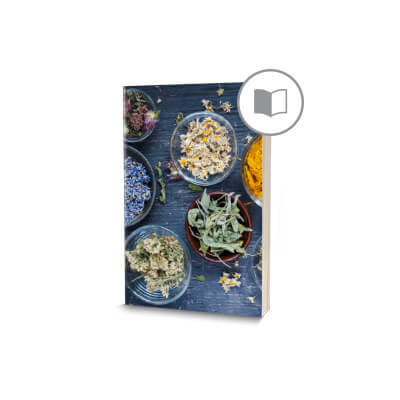 Ancient Roots of Ayurvedic Therapies: Medicine and Aromatherapy for Health, Wellbeing, Beauty, and Spirituality
A 10-Page Eguide From Acharya Shunya
Explore this fascinating history of Ayurvedic Aromatherapy in India, starting in 2BC and continuing to the present day. Pharmacological properties and medicinal uses are explored for many aromatics, and instructions are provided for making therapeutics for medicinal and cosmetic purposes in your own home.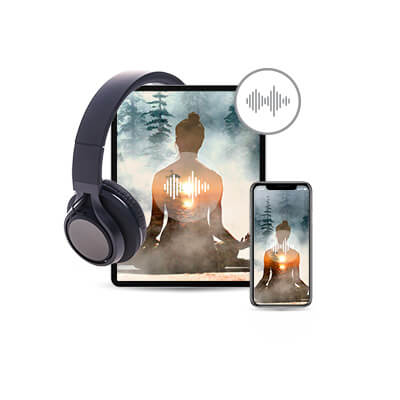 Connecting With Your Innate Wildness
A Guided Audio Meditation From Victoria Libertore
In this 25-minute guided audio meditation, Victoria Libertore supports you in connecting with your untamed, instinctual self. You will connect with your own inner sanctuary, nature, plants, animals, and the Goddess Artemis. Communing with her supports you in honoring your authentic self, and having a clear vision.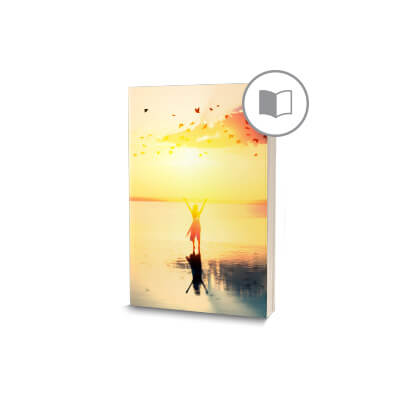 The Healing Prix Fixe
A 32-Page Eguide From Selima Harleston Lust
This lovely bonus contains a curated menu of spiritual ingredients and herbal insights to create and sustain a life of wellbeing and joy. Each topic offers teaching, a lesson, and an opportunity to explore what it means to live in alignment with your Highest Self.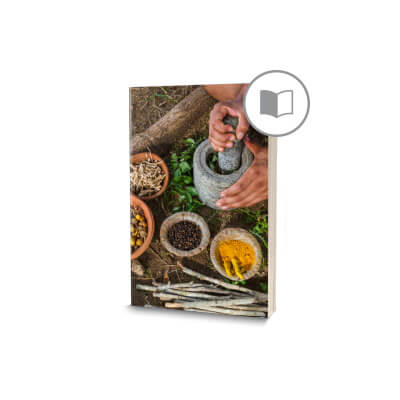 Medicines of the Soul: An In-Depth Review of The Ritual Use of Herbs
A 7-Page Herbal Resource Guide From David Winston
In this bonus, you'll explore the ceremonial, ritual use of herbs in various religions, indigenous and traditional cultures. Herbs have been used for millennia and are still used as incense, baths, ritual foods, amulets, teas, entheogens, and paints to help grow your spirit, heal your soul, make congregations holy, improve your luck and protect you from malign influences. Often dismissed as superstition, the almost universal use of these spiritual medicines strongly suggests they offer real and powerful benefits.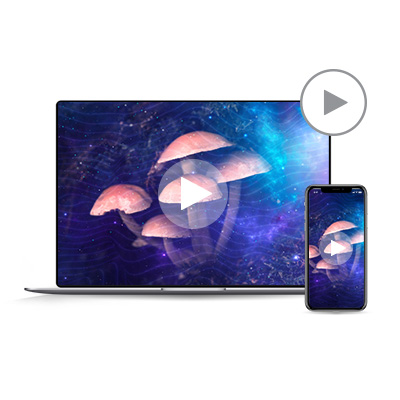 Transform Your Health & Raise Your Consciousness With the Healing Power of Mushrooms
A Shift Network Course Sampler With Dr. Christopher Hobbs
Delve into new research that shows mushroom fiber is the most effective type of prebiotic fiber — helping to regulate mood, immunity, blood circulation, sleep, and sexual function, while lessening the threat of many cancers by up to 33%. In this sampler from Dr. Christopher Hobbs' course, Transform Your Health & Raise Your Consciousness With the Healing Power of Mushrooms, you'll be guided through techniques to improve your physical, mental, and spiritual experiences through the power of fungi.
You'll receive:
Module 1: Introducing Mushrooms for Optimal Health, Cognition & Longevity
Module 2: Using Mushrooms Medicinally to Transform Your Health
Module 6: Considering the Invitation Offered Through Mushrooms to Raise Consciousness & Heal Unresolved Trauma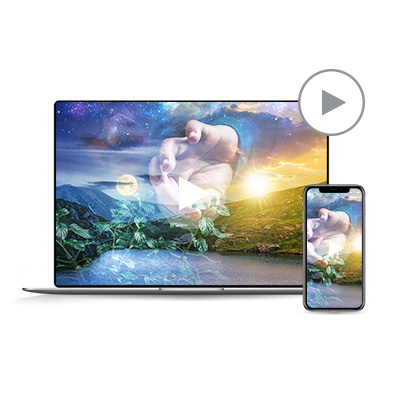 Cosmic Herbalism
A Shift Network Course Sampler With Adriana Ayales
In these video sessions with rainforest herbalist and founder of Anima Mundi Herbals Adriana Ayales, you'll discover how to align the medicinal and sacred energies of plants to create powerful healing remedies. Learn how to plant, harvest, and work with herbs based on their astrological correspondences, formulating your own powerful herbal preparations to heal your body, nourish your emotions, and evolve your soul.
You'll receive:
Module 1: Herbs of the Sun — Solar Plants to Enhance Vitality, Sovereignty, Rejuvenation & Immunity
Module 2: Herbs of the Moon — Lunar Plants to Activate the Pineal Gland, Regulate Emotions & Enhance Your Intuition & Dreams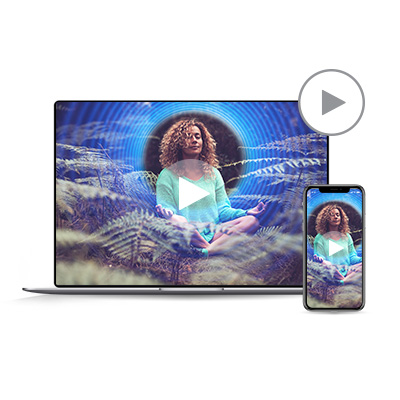 Perform Energy Clearings on Yourself, Other People, Plants & Animals
A Shift Network Course Sampler With Jean Haner
In this powerful 3-part sampler from Jean Haner's popular course, Perform Energy Clearings on Yourself, Other People, Plants & Animals, you'll begin to lift worry, depression, and sabotaging patterns, and step into a life of greater ease, open-heartedness, and joy. Jean will take you through the steps to perform a full clearing from beginning to end — so you can go forward and perform clearings for yourself, other people, and even your plant and animal friends.
You'll receive:
Module 1: Why We're Affected by Energy
Module 2: Clearing Other People's Energy From Your Field
Module 3: Your Step-by-Step Personal Energy Clearing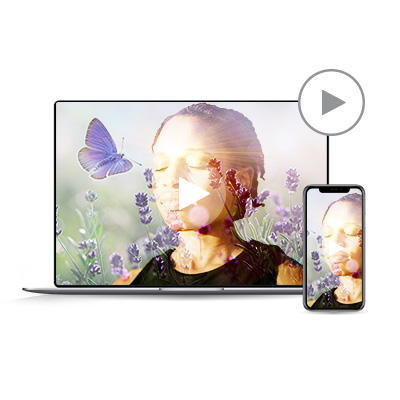 Best of Collection From Plant Medicine Summits
3 Selected Recordings From Past Plant Medicine Summits
Discover the deep connection between plants and the spiritual awakening available to each of us. In these lovingly curated sessions, you'll explore the healing potential we can awaken when we align in a right relationship with our plant allies.
You'll receive:
"Follow the Breadcrumbs: How Plants Can Guide You From Trauma to Joy" with Selima Harleston Lust
"How to ReConnect to Profound Healing and Growth With Plant Music" with Tigrilla Gardenia
"A Caribbean Perspective on Herbalism and Spirituality" with Natasha Bony
You'll receive ALL of these bonuses PLUS ongoing access to the video and audio recordings and transcripts of every general summit session — increasing your knowledge of both the botanical and spiritual aspects of plant medicine, bringing healthier outcomes to your daily life.
Care for Yourself by Partnering With Plant Medicine Allies
Sometimes, the best way to address chronic health issues is to relax and allow the changes — and the healing — to occur naturally.
By shifting your focus strictly from the physical, opening and allowing a spiritual component to enter the mix, you can achieve surprisingly potent results.
With this shift, your focus becomes more about a quest for meaning, enlightenment, and fulfilling your purpose on this planet in ways you can implement NOW, in the present moment…
… and yet, ironically, using herbs as a portal to expanded spiritual consciousness can oftentimes bring about bodily healing as well.
The Illuminated Herbalism Summit​ offers you an extensive one-stop resource, unifying many traditional plant medicine healing practices in a coherent body of invaluable teachings — and demonstrating how to couple that with best practices of modern science.
Equipped with the most current knowledge, you can rest easy knowing you're treating yourself and your clients with leading-edge healing protocols based on proven research.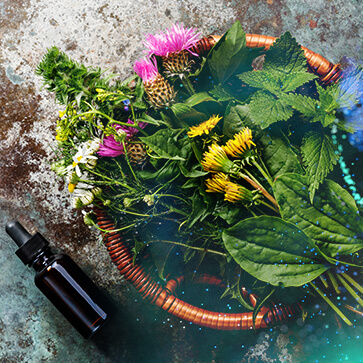 Here's What You'll Receive:
The Illuminated Herbalism Wisdom Collection 2023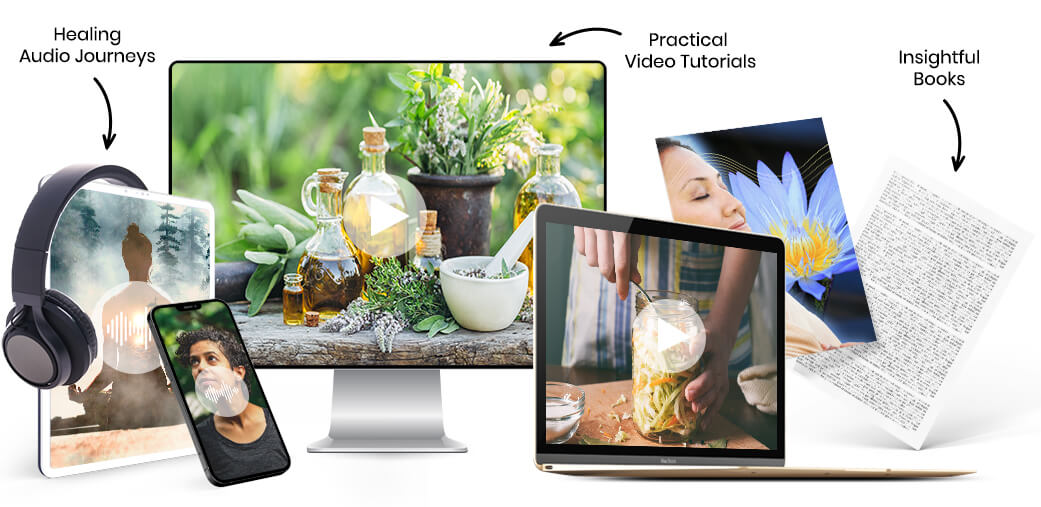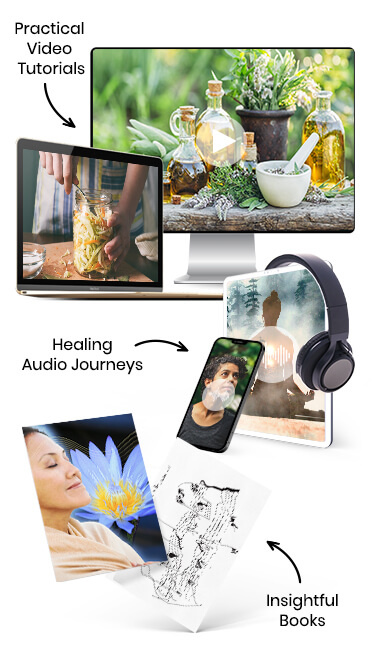 The Illuminated Herbalism Wisdom Collection 2023 includes INSTANT (after broadcast) and ongoing access to: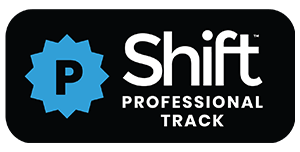 Keep your eyes peeled for an opportunity to own the entire summit — including all Professional-Track content.
Package Value: $500
NOW ONLY:
$247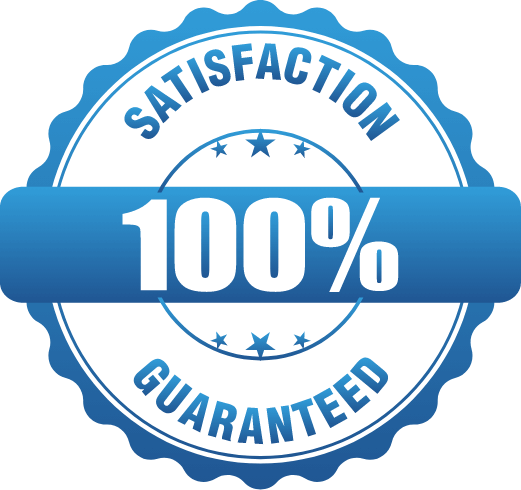 OUR 100% GUARANTEE MEANS NO RISK TO YOU!
When you upgrade today, your purchase is backed by our complete money-back guarantee. If for any reason at any time within 30 days you decide the Illuminated Herbalism Wisdom Collection 2023 is NOT right for you, just visit our Customer Service Center and request a refund. We'll cheerfully refund your payment in full within five business days.