Program & Replays
The live summit is over. However, you can still get the recordings and transcripts of all the summit sessions. Upgrade to receive unlimited access to the inspiration, resources, and powerful practices presented by the experts featured in The Future of Plant Medicine Summit series.
Thousands of people like YOU from around the globe are convening to learn the latest research-backed botanical strategies to calm anxiety, build resilience, manage pain, and heighten consciousness.
Some of the world's leading botanical medicine experts, health practitioners, and luminary educators — including the next generation of herbalists who will be shaping the future of herbal medicine — will share deep insights and proven practices that will help put you on a powerful path to system-wide health and wellbeing.
You'll be in good hands with our co-hosts, who represent the dynamic present and future of plant medicine: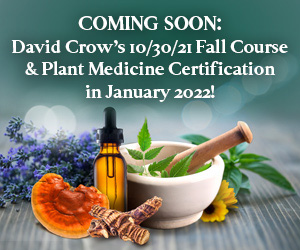 David Crow, LAc, herbal pioneer who integrates insights and practices from diverse botanical medicine and spiritual traditions, ranging from Ayurveda to Chinese medicine to Buddhism
Adriana Ayales, herbalist, writer, and founder of Anima Mundi Herbals
Kelsey Barrett, herbalist, writer, and co-director of Scarlet Sage School of Traditional Healing Arts
Sajah Popham, herbalist, author of Evolutionary Herbalism, and founder of the School of Evolutionary Herbalism
Nicole Telkes, herbalist, director of the Wildflower School of Botanical Medicine, and co-founder of Moonflower Herbfest
Enjoy this special series and discover the many ways you can call upon the wisdom of the plant kingdom to address emergent problems.