Welcome!
The Plant Medicine Summit is a 5-day event taking place March 20-24 — online & on the phone — where thousands of people like YOU from around the globe are gathering to discover how to revitalize their health, their community and our world through nature.
Some of the world's leading botanical medicine experts, health practitioners and inspiring educators will share deep insights and proven practices that will help put you on a powerful path to personal, spiritual and environmental healing and wellbeing.
You'll also discover many therapies that can be easily grown in your own garden, and have access to trusted guides showing you exactly how to use nature's vast pharmacy wisely and effectively.
And you'll be in good hands with our summit host David Crow, L.Ac., acupuncturist, herbalist and author with over 30 years of clinical experience. As the founder of Floracopeia, a company that supports ecologically sustainable agriculture through the production of essential oils, he's a trailblazer in the plant medicine industry, uniquely qualified to shower you with innumerable remedies for all that ails you.
Enjoy this special series!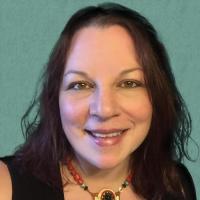 Alison Marks
Director of Summits
The Shift Network
Support