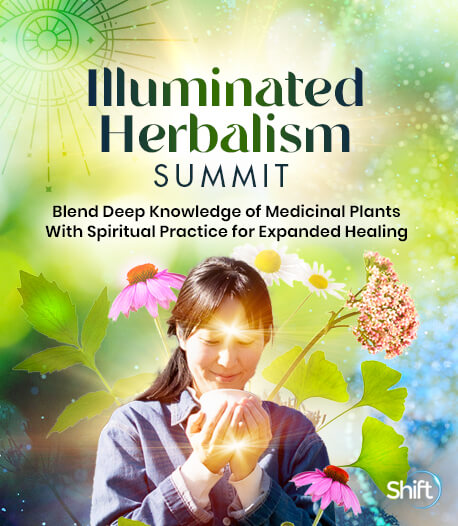 Program & Replays
The live summit is over. However, you can still get the recordings and transcripts of all the summit sessions. Upgrade to receive unlimited access to the inspiration, resources, and powerful practices presented by the experts featured in the Illuminated Herbalism Summit.
Welcome!
Thousands of people like you from around the globe are discovering new ways to use herbs to treat common physical and mental health concerns related to chronic conditions…
… while simultaneously exploring ways to expand your spiritual consciousness, allowing you to receive important healing messages when you connect with powerful plant allies.
The Illuminated Herbalism Summit will guide you to feel empowered on your healing path, as you discover new ways to increase your knowledge of both botanical and spiritual aspects of the latest plant medicine modalities.
Some of the world's leading botanical medicine experts, health practitioners, and luminary educators will share deep insights and practical, hands-on, clinical-level DIY self-care tools you can use right now to treat common physical and mental health concerns related to chronic pain, stress, anxiety, inflammation, grief, and other long-haul symptoms.
You'll be in good hands with our co-hosts, who represent the dynamic present and future of plant medicine:
David Crow, LAc, world-renowned plant medicine pioneer and leading grassroots healthcare expert
Selima Harleston Lust, co-founder of Iwilla Remedy, clinical herbalist, and astrologer
Enjoy this special summit and discover the many ways you can call upon the wisdom of the plant kingdom to address emergent issues.